DeLand, FL - Days after an out-of-control block party took over the streets of the Spring Hill community, both the DeLand Police Chief and the Volusia County Sheriff rehash what their agencies saw that night.
"At least early on, it was a peaceful event," said Chief Jason Umberger to reporters, recounting the early stages of the block party.
But, once 10 p.m. rolled around on Saturday (May 16th), Chief Umberger said his officers and Sheriff Mike Chitwood's deputies saw a shift in what was going on. According to Umberger, partygoers began to fan out, creating a "rolling block party" that began to stretch from unincorporated Volusia, into his jurisdiction with the City of DeLand.
Then, things began to escalate the longer the party went on.
"In one instance, we have reports that a rifle was pointed at a VSO deputy. A DeLand police officer was struck in the head by a glass jar trying to assist a VSO deputy," said Umberger. "In addition, a VSO deputy was struck with a bar stool."
Furthermore, Umberger stated that some partygoers began to disperse and instead went to local businesses. But, he reports that some businesses set off their panic alarms as some employees were afraid while people reportedly brandished firearms.
And while some may have dispersed, the party still continued to grow and carry on. For reference, during the ongoing COVID-19 pandemic – which was another concern for law enforcement officials – Umberger said that people were asked to keep large gatherings around 50 people or less. Instead, the party reportedly hosted around 3,000 attendees.
"It's important to note that the population of Spring Hill is not 3,000 people," said Sheriff Chitwood following Chief Umberger.
Chitwood carried on by reporting his agency's efforts during the event, which entailed 12 traffic stops, seven arrests, five citations, five towed vehicles, two recovered firearms as well as narcotics and $3,800 in cash.
The Sheriff also dissected online comments against his agency, claiming that they're racist.
"I understand some of the tensions that are out there in the community," stated Sheriff Chitwood. "But, from where I sit and from what I've seen in that video this has nothing to do with race, it has to do with lawlessness."
95% of the people who were out there were probably there to have a good time. But you had 5% that were out there inciting a riot, carrying firearms, selling drugs and destroying the quality of life for the community.

Sheriff Mike Chitwood
Additionally, Sheriff Chitwood clarified that some reports called the block party a memorial for someone killed by gun violence six years prior. But, a flier for the event that circulated online showed no mention of a memorial or some kind of remembrance for the man that was killed.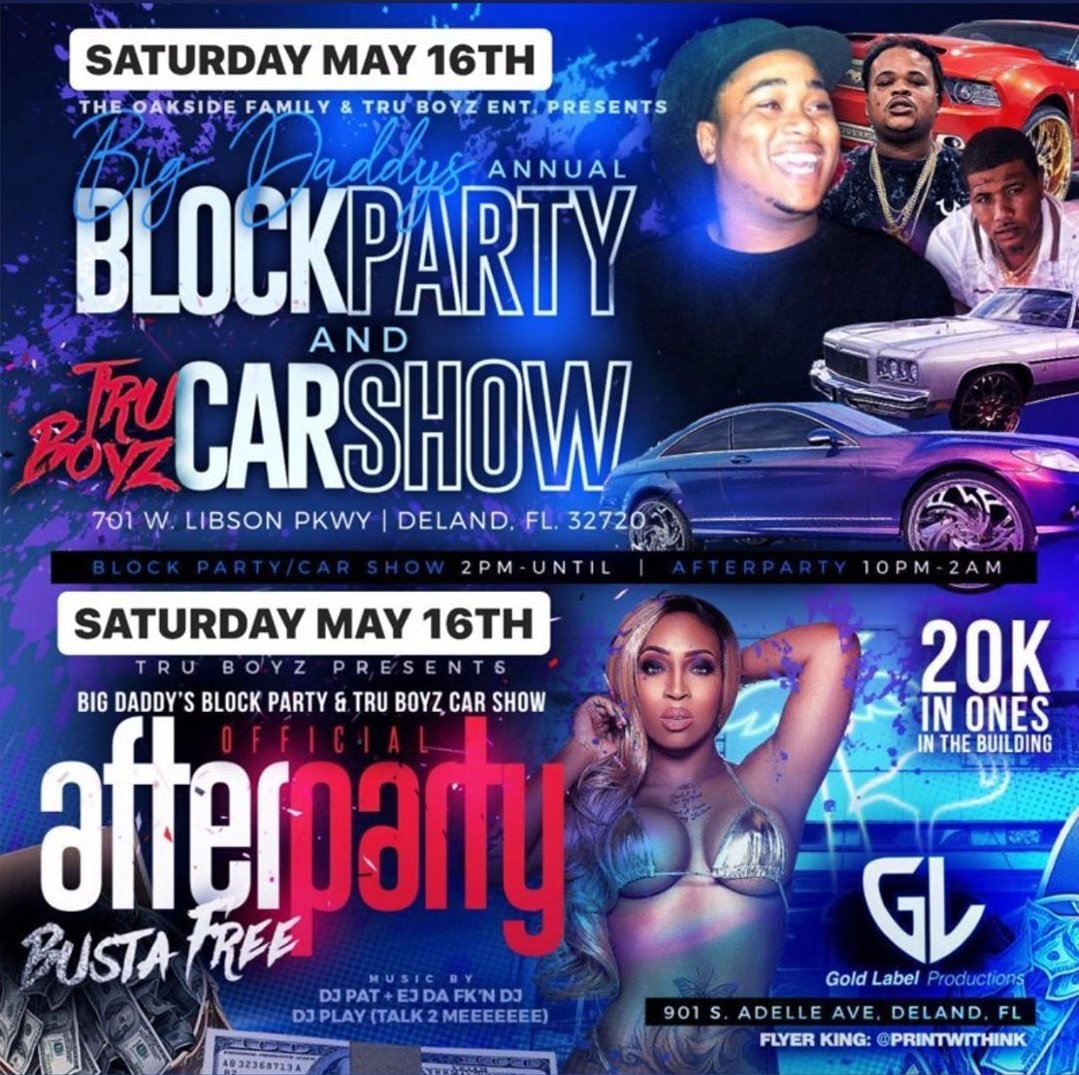 "It says it's a car show and it's a concert," said Chitwood. "Furthermore, if it truly was that, why on god's green Earth did I have guns pointed at deputies and officers and the crowd, and why are we recovering firearms from convicted felons?
"Let's call it what it is, it was an absolute sh*t show where somebody could have been killed and law enforcement is being tarred as racist."
Sheriff Chitwood also claimed that this is the first time in the 14 years he's been in Volusia County that an "all county assist" alert was put out over dispatch. That alert brought officers from all over the county to DeLand, as DeLand police and the Sheriff's office "ran out of resources," according to Chitwood.